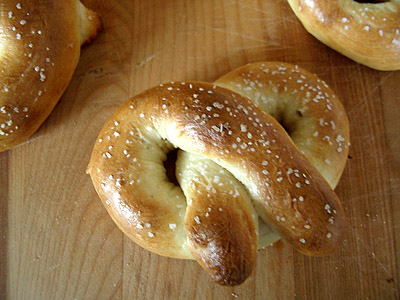 This morning, I got up and got my butt to the gym for 6am yoga/kickboxing combo class. Intense cardio/stretching workout that makes me feel a little like a quaking pretzel.
Upon returning home and getting ready to shower, I noticed a fairly gigantic bruise on my right thigh. Nowhere near any recent pump site spots. It doesn't hurt at all - but it's dark purple and mean-looking. I also noticed another bruise, the same dark purple on the top of my foot. That one's a bit sore. And then, at work this morning, I realized that something on my left elbow was irritating the crap out of me. Sure enough - I look and there's a scrape and a bruise... Clear as day.
I'm wondering how these injuries are occurring. I am convinced I have either been playing
rugby
in my sleep:
Or maybe walking into things or falling down stairs and then
forgetting
:
Either way, my body looks sort of like a battlefield.
And onto - rollerskating. Someone asked me the other night if I might be interested in coming down and skating with some of these ladies:
http://www.providencerollerderby.com/
I don't know. I'm thinking I'm going to give it a try. Just once. It'll only be during a practice and I was told I don't have to participate in drills - which means, unless I fall on my own, I won't be subject to bruising, pushing, or broken teeth. So Why Not? I'll write more if/when this happens. Until then - imagine me - doing this:
Are you laughing yet? I am.